Directors/Board Members
Markus Williams, Artistic Director, Board Chair
Email: [email protected]

Possessing artistry with exceptional finesse, Markus Williams has garnered a reputation of artistic excellence as a vocalist, composer and conductor. As a scholarship student at Pacific Lutheran University he achieved the highest honor by winning the prestigious Young Artist Competition with a performance and Northwest premiere of William Grant Stills "Songs of Separation" for voice and orchestra. He is celebrated for his intuitive musicality with performances on National Public Radio, The Jacksonville Symphony, The Orlando Opera, The Central Florida Bach Festival, and many others. Most recently he was heard in the recital "Will There Really Be a Morning?" performing works by composers and poets that celebrate the diversity in our humanity. A commissioned and published composer, his compositions are in performance by some of the nation's leading musicians. His latest work "The Moment I Fly" received its world premiere by the famed opera singer Denyce Graves. Two of his works can be heard on the Takoma Academy Choir's latest recording "When I Lay My Burdens Down." He is a former Artist in Resident for the Negro Spiritual Scholarship Foundation where he created his arrangement of "I Don't Feel No-Ways Tired." He was the youngest artist commissioned by the foundation.
His deep commitment to the intersection of the arts and social justice led him to the creation of The Human Symphony Foundation, an organization he created with Doreen A.K. Hines and home of the prestigious Living Legends Awards for Service to Humanity and The critically acclaimed Living Legends Singers. He has lent his voice to Amnesty International, traveled with John Lewis and other members of congress on a civil rights pilgrimage and has also shared a panel with the reverend Al Sharpton.
He currently conducts The Living Legends Singers, an acclaimed group of professional singers in the DC Metro area and resident artists of the foundation. He also chairs the Board of Directors for the Human Symphony Foundation and is its Artistic Director.
Musically he has studied with Mira Frohnmeyer, Sir David Wilcox, André Thomas, John Aler and Bobby Mcferrin. He is a graduate of Pacific Lutheran University and The Florida State University School of Music.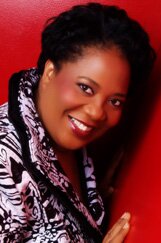 Doreen Hines, Executive Director, Vice Chair
Email: [email protected]

Giving voice to excellence, Doreen Hines has been a trailblazing force in arts administration. As a leader willing to reach beyond the walls of limits, she is peerless in her success. Early triumphs led her to create Altadena Praise Productions, an organization that promoted and produced concerts with major artist. She is Vice Chair of the Board of Directors for Human Symphony Foundation and the Executive Director for the Living Legends Awards for Service to Humanity.
After a career in law serving both as a litigator and later as a judge pro tem, Mrs. Hines moved to the Washington Metro area. There she became the CEO of APNT, Inc a pediatric homecare agency, directing a staff of approximately three hundred nurses and staff, delivering high tech skilled care to children in the home environment. As a forward thinking individual she attended MENSA meetings in college and was the first female of African descent to receive her pilot's license from her alma mater. She is the author of the play 'Hold On' a drama in three acts.
She received her undergraduate degree in Mathematics from Atlantic Union College and a Juris Doctorate from Western State University College of Law in San Diego, California.
Peggy Fillosaint, Board Member Board Member Peggy Fillosaint has been with the foundation since its beginning serving in a variety of capacities. A strong supporter of the arts and human issues she brings her talents in the area of finance to the Human Symphony Foundation
Juan Williams is an Emmy award winning journalist. His work invites us to critically think about the issues that continue to challenge us. He is widely published and has worked with many noted organizations including The Washington Post, National Public Radio, Fox News, The New York Times, The Atlantic Monthly, The Wall Street Journal , Time Magazine and has served as White House Correspondent. He is the author of "Eyes on the Prize: America's Civil Rights Years, 1954-1965" a companion to the documentary series; "Thurgood Marshall American Revolutionary", "This Far by Faith", "Enough" and most recently "Muzzled". He has been a supporter of The Human Symphony foundation since its early inception.
Marcus Zumwalt comes from the world of education. A father of five himself, he has worked with other people's children for years in locations as diverse as the Mississippi Delta, Newark, NJ, Detroit and Washington, DC. Marcus has been a teacher in some of the poorest regions of this country and has seen the desolation, but also the hope, determination and power that exist in these areas. He has had the great privilege to remain in the lives of several of his elementary students as they graduated high school, attended college and created their own personal success in the world. Working with students from preschool to college, Marcus has seen first hand the power that one life can have on another. He believes firmly in the mission of the Human Symphony Foundation to illuminate the best in each individual and to seek social justice for all who live in this              deeply unjust world.